A little periodic maintenance will ensure any paving remains in pristine condition for many years.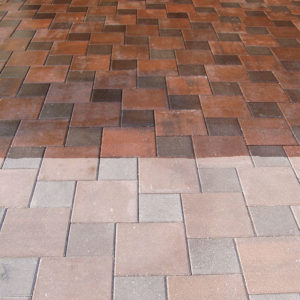 Routine Care
Periodic cleaning, particularly during spring and autumn. Scrubbing with a stiff brush using a mild detergent and hot water is normally sufficient for removal of general dirtand detritus.
Weeds, Moss, Lichen
Treat as soon as they appear with weed killer or water based fungicide / algaecide.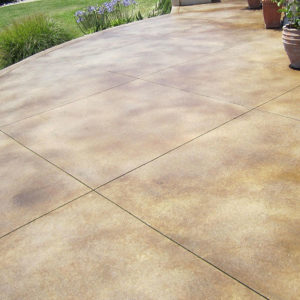 Heavy Staining
Propietary cleaners should be used but as many are acid based, use with caution and carry out on an inconspicuous test area first before applying to the entire patio. Always follow the manufacturers instructions.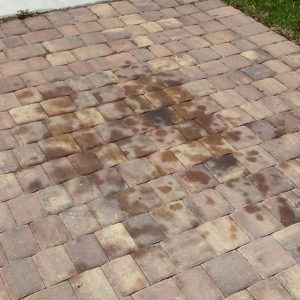 Oil Stains
Oil penetrates readily into most surfaces and once staining occurs it is difficult to deal with. Do not wipe as this drives the oil deeper into the surface. Remove promptly
by soaking up with an absorbent material, e.g. a paper towel. If the stain persists, use a proprietary cleaner in accordance with the manufacturers instructions. Should staining prove too substantial, it may be necessary to replace the affected area.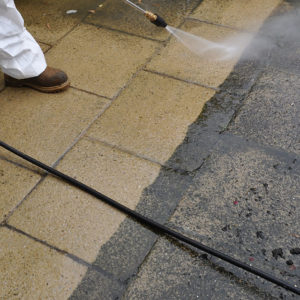 Power Washing
This is not normally recommended, but if it must be used, observe the following:
Remove loose debris
Test a small area first
The lance should be held at no more than 30 degree angle and a medium pressure selected.
Any jointing sand which is removed must be replaced.
Using too much pressure or power washing too frequently may erode the surface of your patio.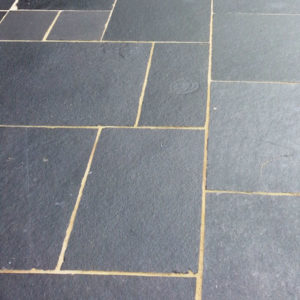 Sealing
Always follow the manufacturers instructions and check suitability. Applying sealant may affect the colour of the paving.